Hi All! Here is the second blog train I'm participating in! This is the preview of the completed kit if you visit each blog and snag the link. Wonderful kit for boys or girls! Great work from all the ladies who participated!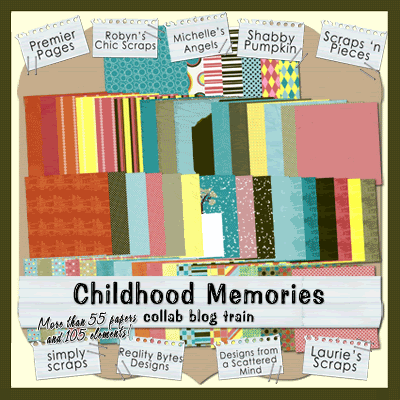 Here is my part of the blog train. You can download it by clicking the photo.
FREEBIE EXPIRED!
Laurie's Scraps
Designs from a Scattered Mind
Reality Bytes Designs
simply.scraps
Robyn`s Chic Scraps
(You Are Here)
Shabby Pumpkin
Scraps `n Pieces
Premier Pages
Michelle`s Angels
Enjoy riding the train!